Blueprint Solutions PlanRoom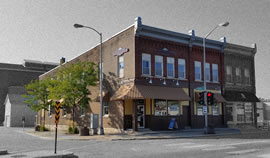 Welcome to our OnLine PlanRoom with Secure eCommerce which allows for Construction Document publishing, management, ordering, downloading, and distribution. It is designed to facilitate streamlined communication among the subcontractors and suppliers for your projects, from bidding to delivery. You Send Us the project documents, we setup the job, you send out your ITBs via your own custom Dashboard. It doesn't get any easier!
Need more information or would like to request a quote on any of our products or services please send us an EMAIL or call (920) 922.3592. THANK YOU!
Have projects to manage?
Our planroom saves time & money
List as public or private
Send out email/fax bid invites
Receive & manage ITB responses
Track all planholders
All on your own custom planroom
Looking for projects?
Our planroom makes it fast & easy
View documents in your browser
Order prints of what you need
Selective jobs offer downloading
Notifications for job updates
Please wait...